Price for 1 piece
does not include shown in the photo rim or inner tube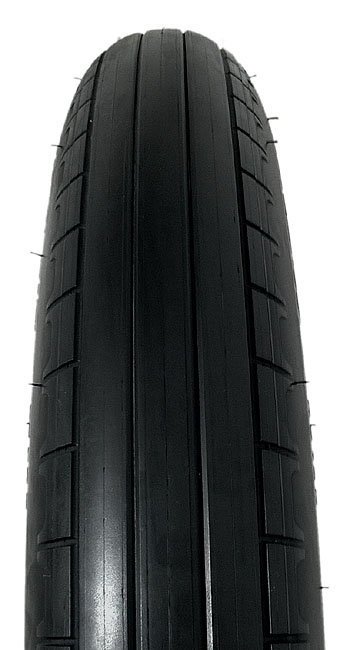 nominal tire width 89 mm - on ca. 56 mm wide rim
92 mm on ca. 65 mm wide rim
96 mm on ca. 80 mm wide rim
99 mm on ca. 100 mm wide rim
recomended for rims 65-80 mm wide
fits fine even with 100 mm wide rim !
Overall diameter depends on rim width and pressure: 70,5 cm +/- 1,5 cm
Allowed pressure 30 PSI / 2 BAR
on wide rims no more than 1,75 BAR
Photos ot the tire on 100 mm rim: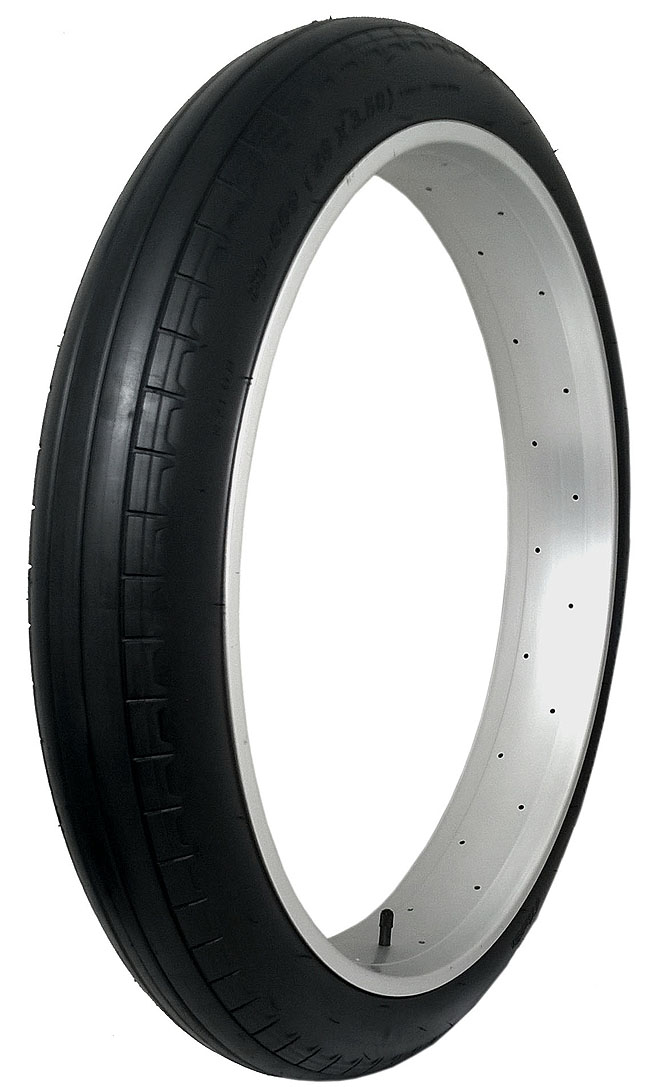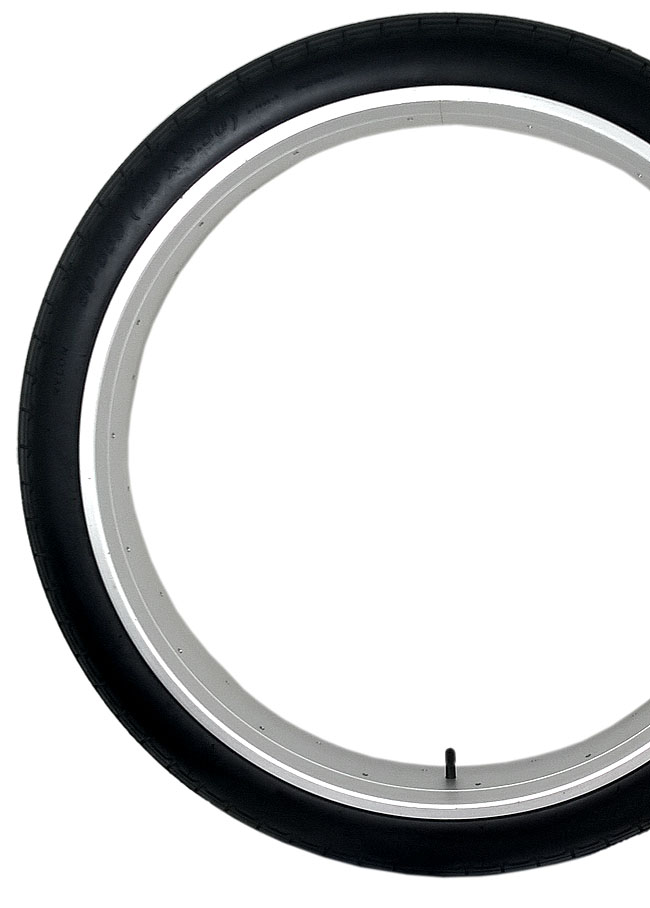 Possible to mount the tire on 130 mm wide rim
for demo bike
not recommended for daily use: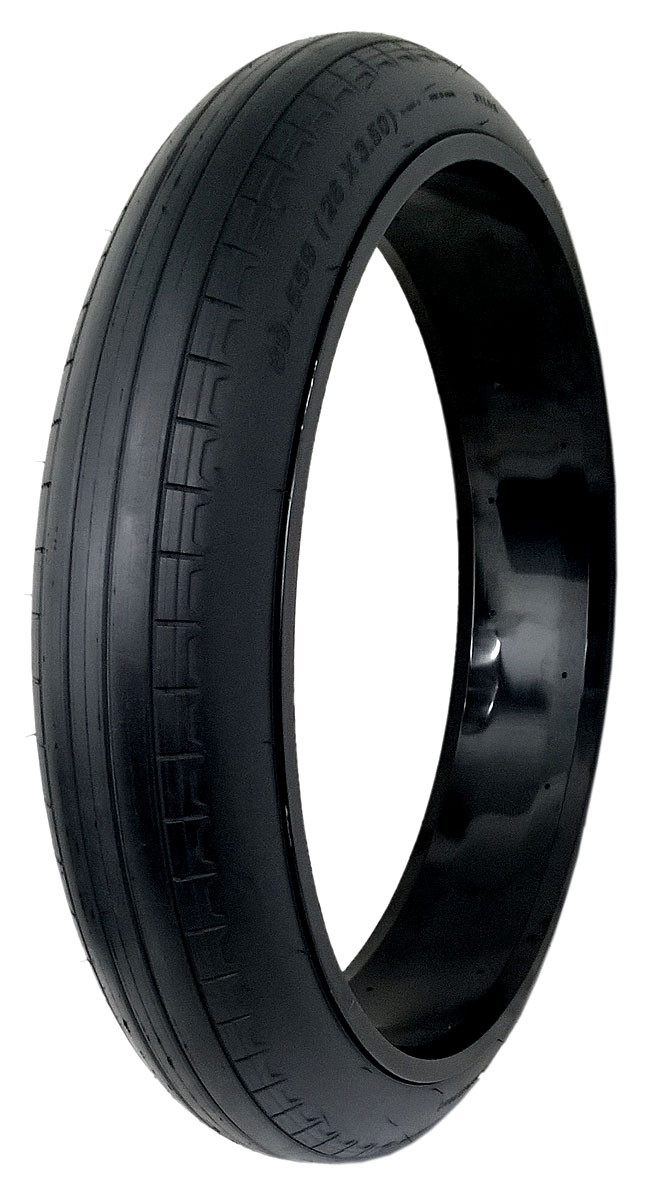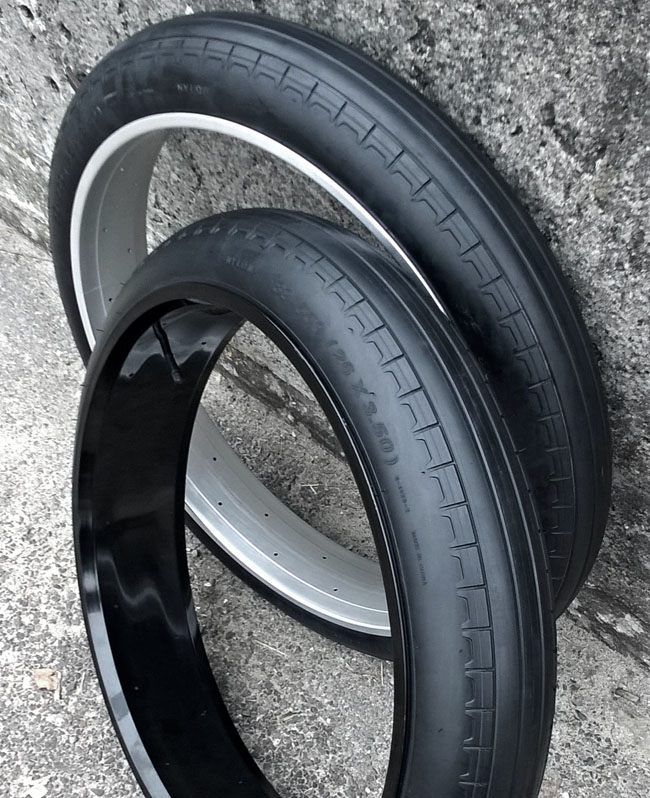 Before ordering, please check avaliable space in your frame and fork for wheels with tires. Most classic ready frames do not have sufficient width to accommodate such wheel.
On our sites we publish information about the width between the fork pipes.
We deliver only in area of the European Union
Available payment method - EU bank transfer