For classic dutch bikes , cruiser, chopper, amsterdam, custom bikes
For upright position riding.
Saddle width 22 cm
Saddle length 27,5 cm
Height of the seat top from the lower attachment point approx. 9 cm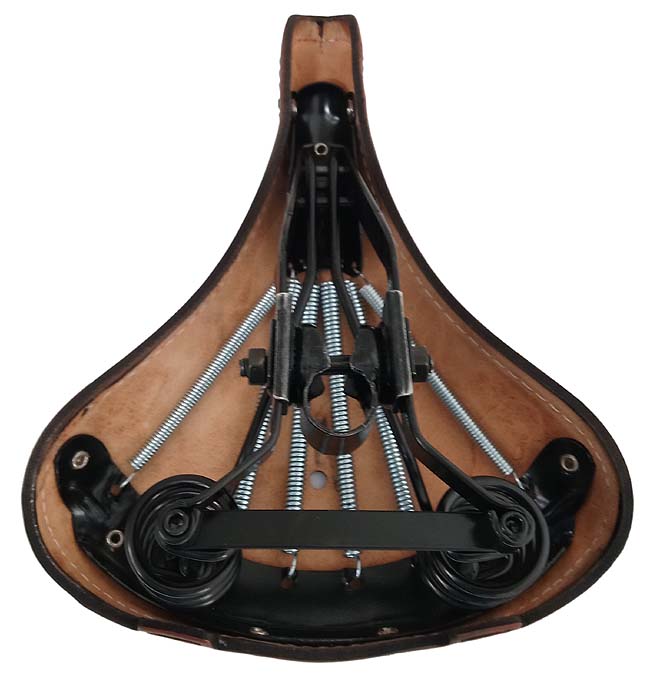 The saddle is mounted to seatpost with round clamp 22,2mm (included)
It does not fit the seat post with integrated clamp ( two-bolt seatpost )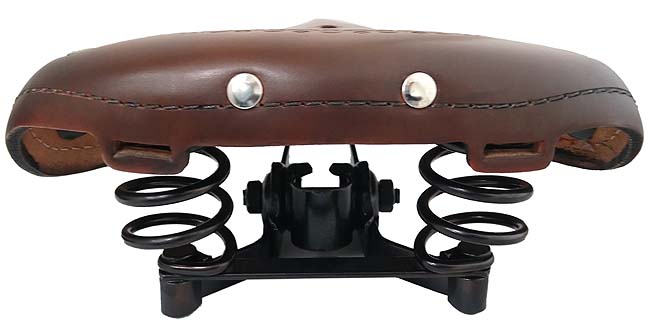 * sounds resulting from the operation of springs are not a disadvantage of the saddle
Very comfortable saddle. Note - changing shape after time - the leather is laid to the user. A set of springs provides comfort and damping.
Tension screw under the saddle requires periodic checking / correction. Side lacing of the saddle too.