Handmade, designed and built in Germany.
Bosch Drive Unit Performance CX with 75Nm.
up to 90km reach and only 3.5h charging time.
Specifications
Frame: RN Frameworks Aluminum w/ Powdercoating
Tank: Steel w/ Powdercoating
Fork: Ruff Cycles Aluminum Bridges with CrMo Legs
Handle Bar: Ruff Cycles Z-Dragbar (CrMo)
Drive: Bosch Performance CX 250W (75Nm)
Battery: Bosch Performance PowerPack 500Wh
Max. Speed: Pedelec 25km/h (EU) - 32km/h (CAN) - 20m/h (US). No license required.
Saddle: Lepper Cruiser Leather Brake: Shimano Deore Hydraulic
Hub: Shimano Alfine 8-Speed
Headlight: LED 7.5 Watt / 12 Volt
Rearlight: LED 0.3 Watt / 12 Volt
Wheels: Double-Wall Aluminum 26" 65mm
Tires: Cruzo Classic 26" x 3.0"
Dimensions: 208 x 98 x 78 cm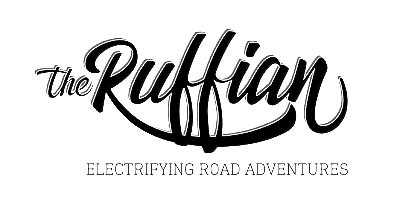 The Ruffian - Electrifying Road Adventures.
Cruise in the style of Motorbikes through your streets with this dynamic and powerful eBike "THE RUFFIAN" and catch the attention of all Bystanders. Equipped with the extreme Power of the strongest Bosch Drive on the market, you can cope with your daily tours, steep inclines as well as cruises through the Countryside.
An eBike for Real Men, who disagrees that everything has to be about less weight and slim designs, but with the added Benefit of riding a Zero-Emissions Vehicle!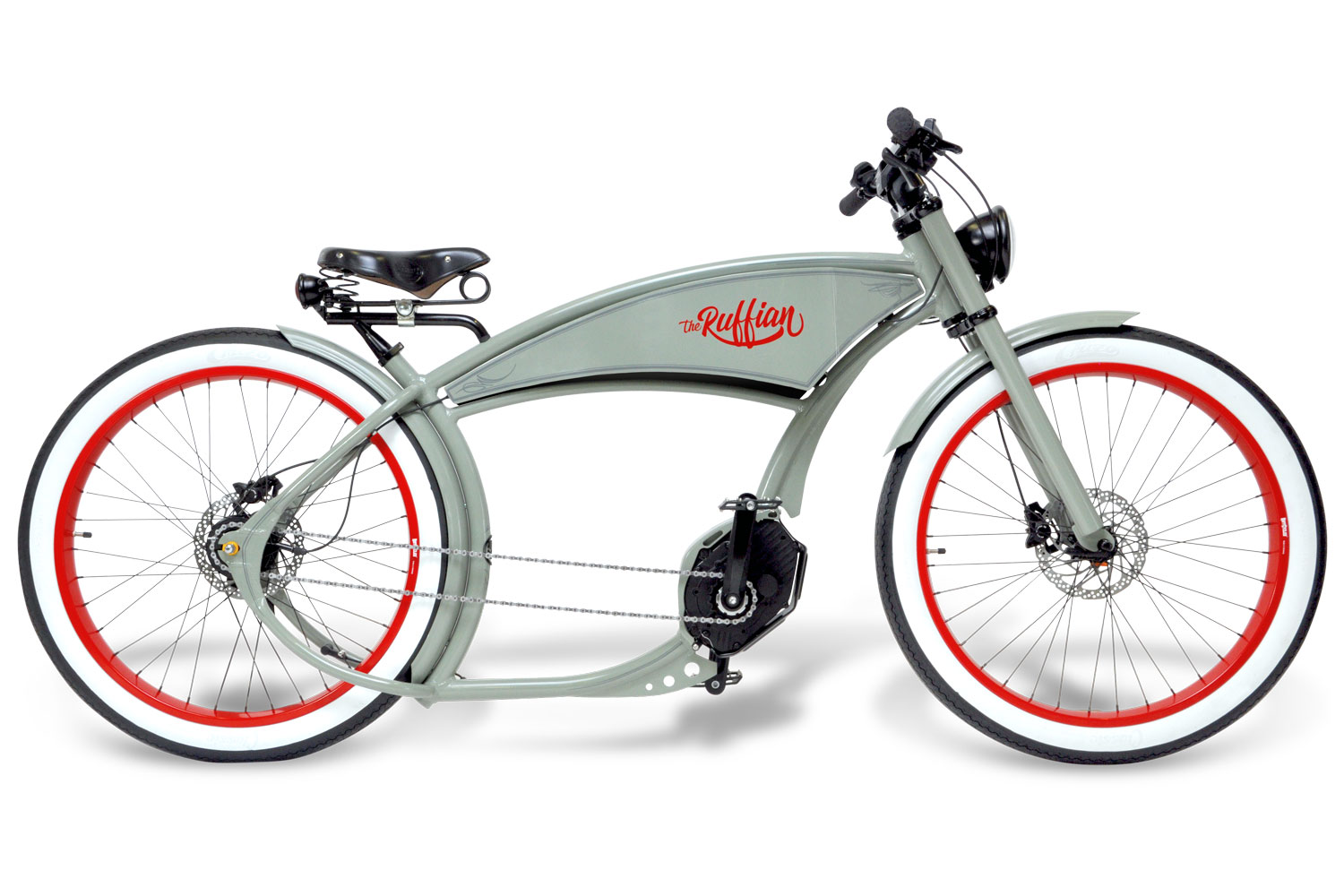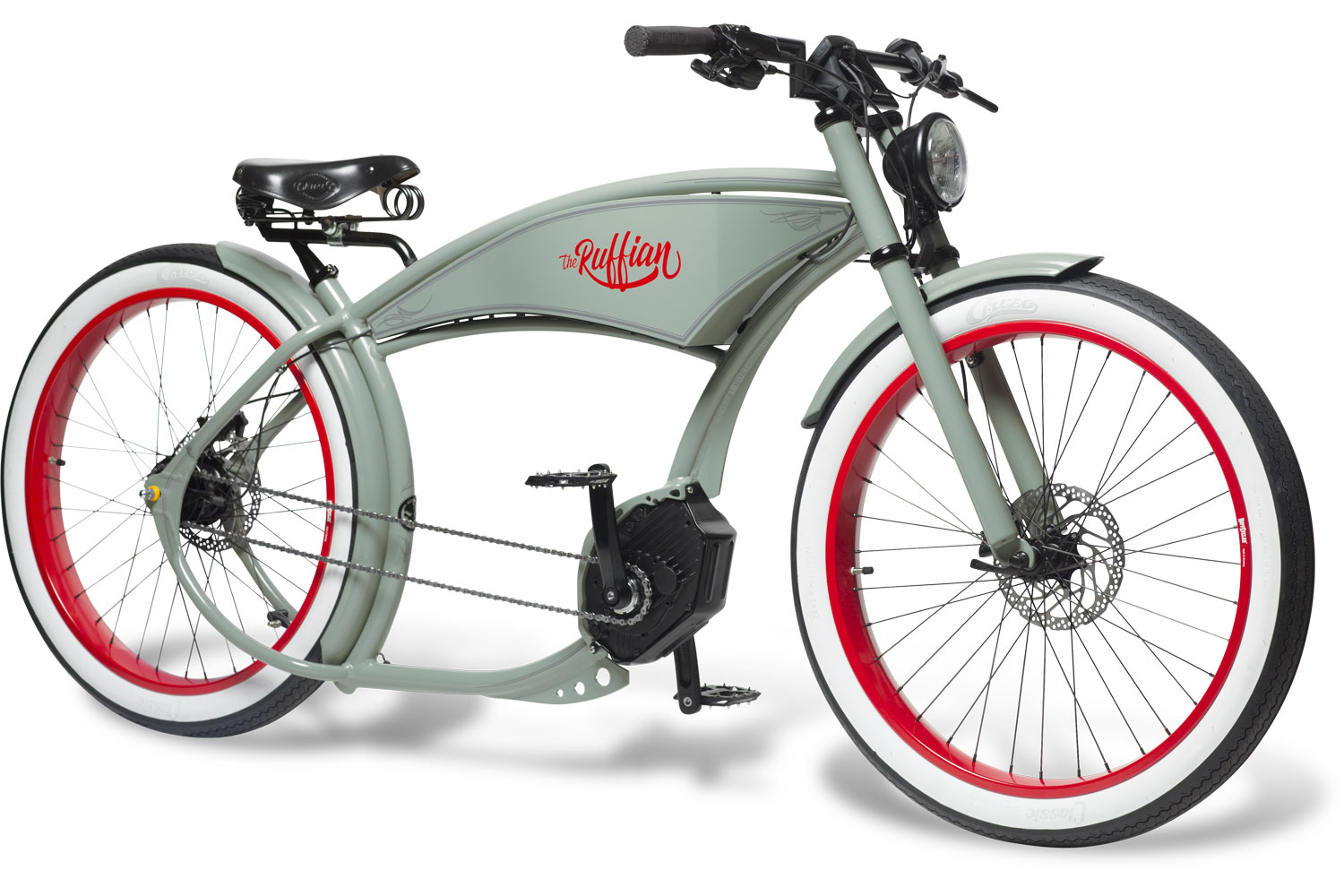 Legal Disclaimer:
THE RUFFIAN Bikes are only available as license-free Pedelecs. Currently no S-Pedelec version is planned.
In order to guarantee CE-conformity, the bicycle must be build with parts, as shown in the manual.
The images could differ from the specification here. The bike can only be used with the components according to manual.
If parts or the bicycle are modified, the responsibility for CE-conformity and the obligations according to product safety law, are transferred to the party, who made the modifications.
We explicitly point out that tuning measures of the motor will result that the Pedelec will become subject to authorization like a motorized vehicle.
The use of a motorized vehicle without license and insurance is a crime.
If the RUFFIAN bike will be used outside the EU, the owner of the vehicle has the responsibility, to oblige to laws and policies of the respective country.
Despite the fact that this presentation is done with attention, no guarantees can be made for correctness and completeness of the displayed information.
The Ruff GmbH exclude all liability for damages, provided that they are not based on act of gross negligence.