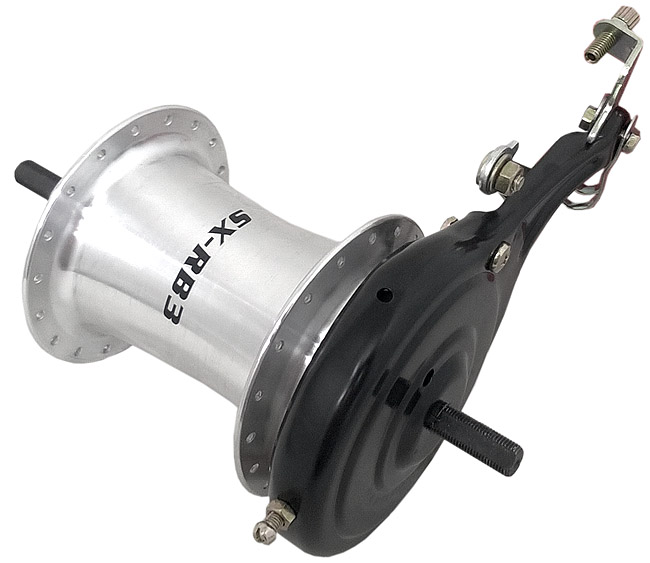 EXTRA WIDE
Rear Hub
oversize width for wide rims
3 Speed
Sturmey Archer
SX-RB3
+ band brake
allows the use of a rear brake lever in a frame adapted only to the coaster brake
Please check out the completation and optional items that must be fitted to the kit to work - hereafter.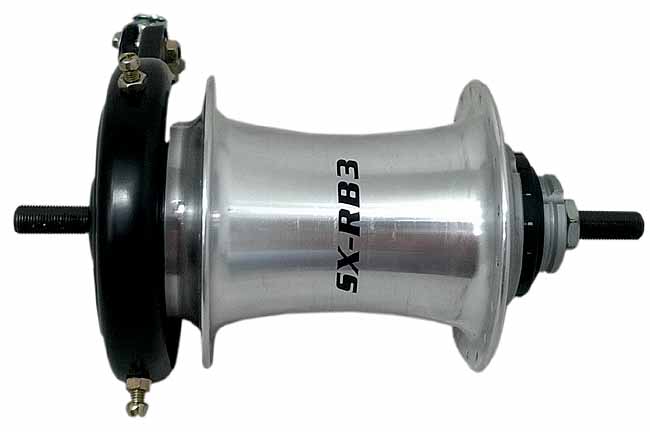 OLD - mounting width in fork 165 mm
shaft 215 mm
for centerlock brakes
36 spokes
Detailed dimensions in the description below.
IDEAL FOR CUSTOM PROJECTS WITH
RIMS 100 mm WIDTH OR EAVEN 120
REQUIRES FRAME WITH REARFORK THAT ALLOWS TO MOUNT 165 mm HUB
FEATURES
• Classic 3-speed internal gear hub with gear ratio of 177%
• Gear steps of 33% and 33%
• 6061 Aluminium hub shell
• 36 spoke holes
• Compatible with 13 to 24 teeth sprocket
• Anodised alloy finish
• Weight - 1600g
Gear Ratio
• Overall Range - 177%
• Gear 1 - 75% (Gear 2 - 25%)
• Gear 2 - 100% (Direct Drive)
• Gear 3 - 133% (Gear 2 + 33%)
The offer includes the following items :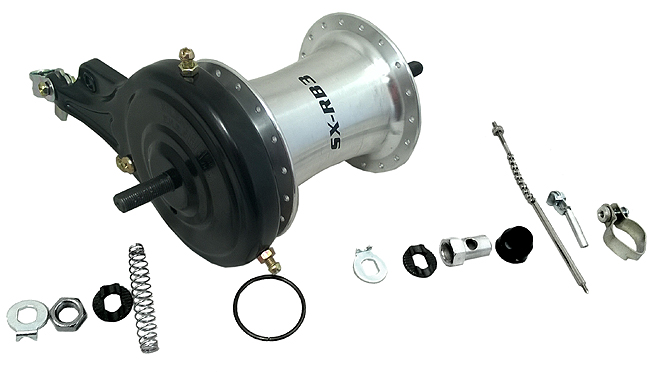 ATTENTION! THE HUB TO RUN NEEDS UPGRADE IN ITEMS AVAILABLE IN OUR SHOP: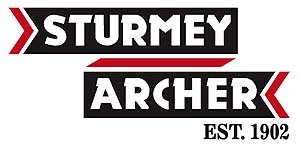 Detailed dimensions:
Hub flange diameter
measured at the outer edges of the spokes
X = 93 mm
Hub flanges spacing (width)
Y = 90 mm
Distance between left hub flange and left mount (dropout)
L = 40 mm
Distance between right hub flange and right mount (dropout)
P = 35 mm
Distance between right hub flange and sprocket mount
W = 22mm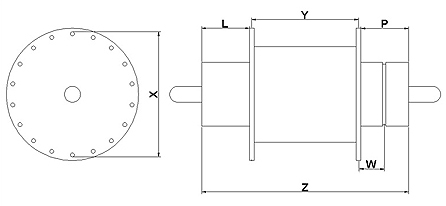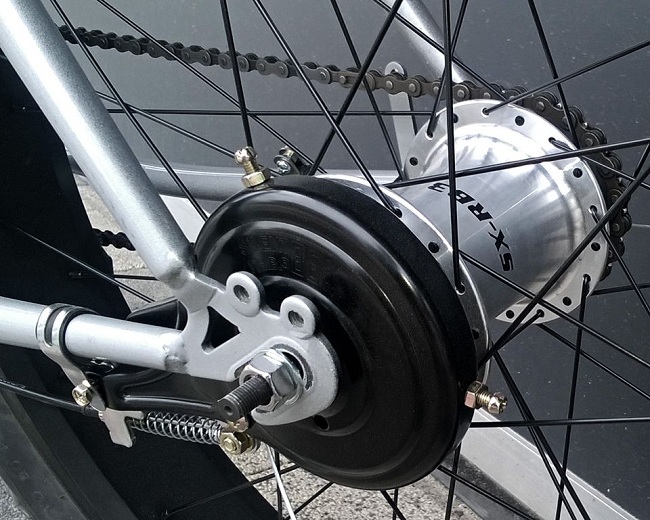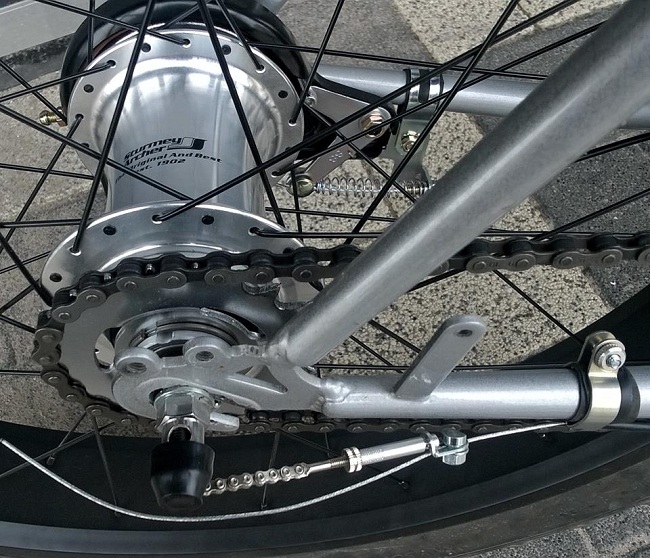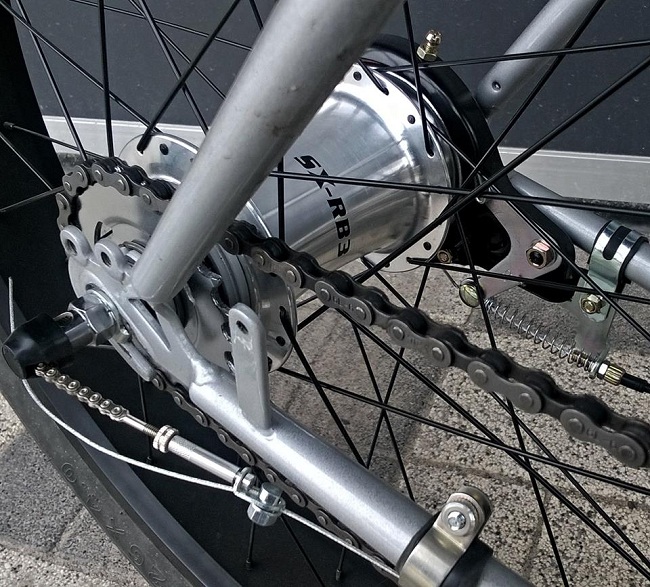 Warning! The technical solutions in the brake used are "retro" technology and meet the standards of years
`30-60
The braking force is moderate and there may be increasing sounds with use, which are not considered a fault of this product.
For more demanding projects, if possible, we recommend using similar hub in our shop - SX-RK3 with disc brake mount.