Square Tube
Lowrider Style
Bicycle Handlebar
CUSTOM APE-HANGER
Black Powdercoated Steel
width approx. 60 cm
height approx. 39 cm
stem mount diameter Ø 22,2 mm
stem mount width max. 7,2 cm
diameter of the round pipe in the grip area Ø 22.2 mm
length of the straight pipe in the grip area approx. 17 cm
cross section of the square tube 25x25 mm ( main )
For extreme custom projects only!
Do not use for any other purpose!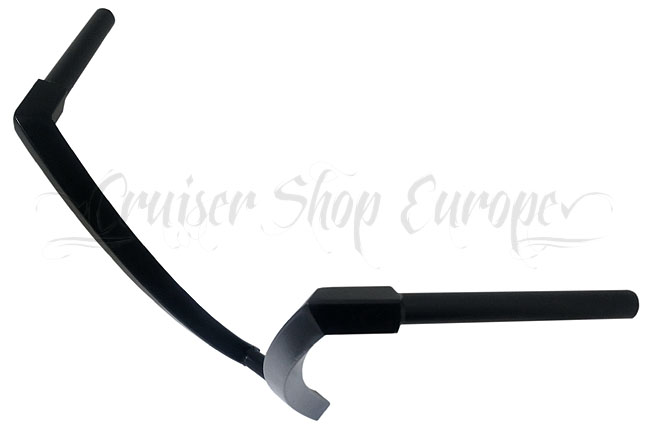 ATTENTION ! HANDMADE PRODUCT.
MAY HAVE MINIMAL INACCURACIES
OF FIT , FINISHING AND DIMENSIONS
DUE TO THE MANUAL MANUFACTURING PROCESS
OF THE HANDLEBAR.
Note. Before ordering please simulate some useful test. Sit down on the bicycle seat, take any measure tool in hands and check virtual what distance between both grips and from stem to grip ( hands ) is the most convenient for you.
Than compare it with the dimensions of the handlebar.
WE HAVE MANY SIZES OF HANDLEBARS IN OFFER.
DIMENSIONS OF THE HANDLEBAR APPOINTS YOUR HANDS POSITION AND THE SPINE ANGLE.
PLEASE BE SURE YOU CHOOSE THE RIGHT ONE.