FRAME DETAILS
• material of frame and fork: Cr-Mo Steel , black matte
• bottom bracket BSA 100 mm wide
• seatpost 27,2 mm
• seat-clamp 29,9 mm
• frame width between Chain stays 190 mm - ø 10 mm axle
• disc brake mount (IS)
• width of the rear fork at the top of the tire running 13.5 cm / 12.5 cm lower
• internal length of the rear fork from hub axle upper approx. 40 cm / lower approx. 38.5 cm
• frame weight 2,57 kg.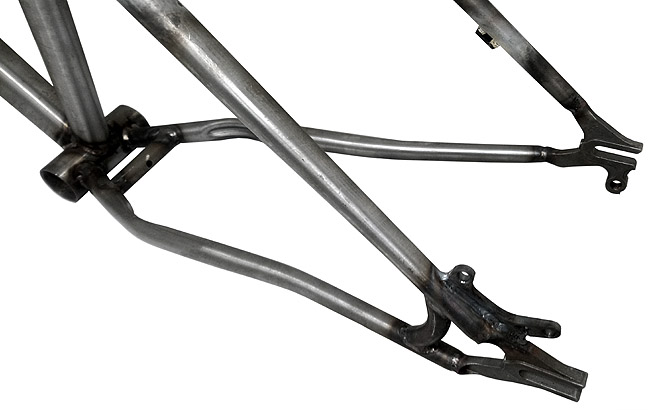 Seattube to Headtube 588,5 mm (horizontal)
Seattube-end to Bottom Bracket 432 mm
Head Tube 1 1/8" Length 100 mm
FRONT FORK
Stem length: 200 mm 1-1/8" AHEAD
Axle to Crown Length: 395 mm
Width for the rim between fork legs: 128 mm ;
width between drop outs: 135 mm - ø 10 mm axle
disc brake mount (IS)
fork weight 1,46 kg.
We recommend to use outside 1-1/8" AHEAD headset - for example Neco H865
Frame has got on rear fork threaded holes M4x30-M4x40 for chain tension screws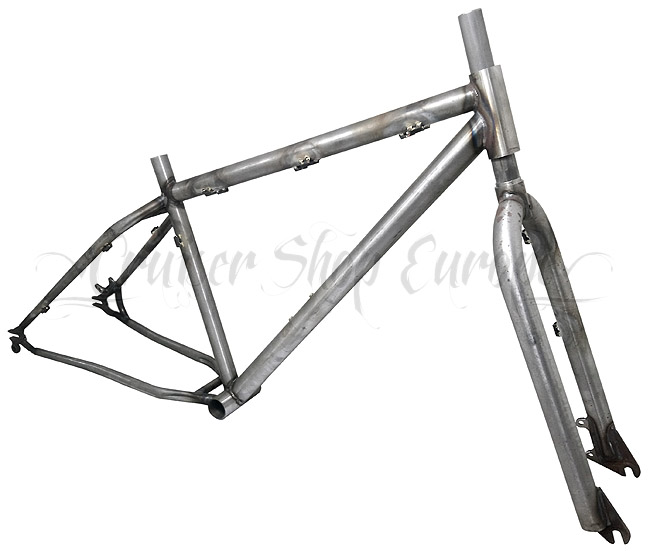 Frame is raw , need sandblasting and painting before use.
Discoloration and raids on raw surfaces do not constitute defects in the frame.