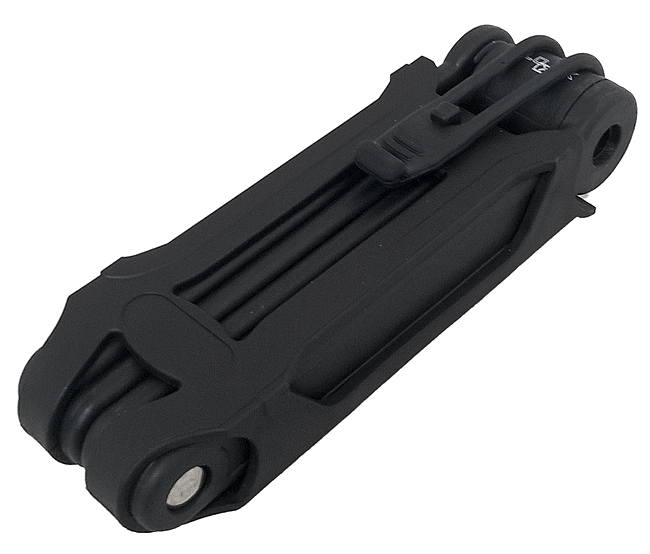 STRENGTH COMPILES THE U-LOCK SECURITY,
HOWEVER, IT IS DEFINITELY MORE PRACTICAL
FOLDING CONSTRUCTION MAKES SMALL SIZE IN TRANSPORT
AND LARGER SECURITY AREA IN USE.
Lenght: 80cm
Weight: approx. 880g
steel panels with a thickness of 4 mm coated with plastic to protect the bicycle's paintwork against damage
2 keys are supplied with the lock
Easy transport due to the practical bag / holder / holdster
Flexible mounting at the frame or at the bottle holder device or with included stripes
Colour: black.
THE PRODUCT HAS A CERTIFICATE OF ISO9001: 2000 QUALITY SYSTEM
STANDARDS OF IMPLEMENTATION: QB 1001 - -2006