Delux 3 Speed
26"
Flat Black/Black
Men
Inspired by Board Track Racers & Rat rods, HBBC brings you the Delux. This cruiser comes in 3 strong color options that really capture the essence of what Delux is all about. It's Bad Ass without the Gas.
Born in the back alleys of Huntington Beach these Beach Cruisers where built because HBBC where tired of the spoon-fed Design other competitors. People wanted a quality bike, with style and attitude - and they wanted it at a great price. This is exactly what HBBC strive to produce.
3-SPEED GEAR + FRONT BRAKE
This European Version contains a Frontbrake, all necessary reflectors needed are provided and its equipped with a Shimano Three Speed Gear System.
List of Details:
- Delux Custom Frame
- Springer Fork
- Clubman Handlebars
- 4 Banger Stem
- 26" 50mm Aluimium Wheels
- Black finish stainless spokes
- 26" x 2,5" Slick ride Cruiser tires
- Quick-release Seat Clamp
- Deluxe built-in Kickstand
- Gel quilted quiet-ride seat
Weight 19,7 kg
Huntington Beach Bicycle Company, Inc (HBBC)
USA branded products:
SKULLXBONES™ | PARTS DEPT™ | OLD SKOOL®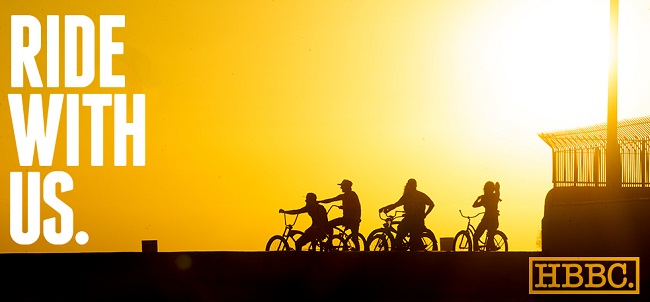 We deliver only in area of the European Union
Available payment method - EU bank transfer / PayPal