artificial leather
1 pair long + short
fits 22,2 mm handlebars
grips length aprox.14 cm symmetrical
cross-section max. 4 x 5 cm
the outer diameter of the grip - inner side approx. 3.2 cm
End stitched, does not require endcaps
The modern, ergonomic design makes them very comfortable for your hand. Design ideal for cruiser, chopper, city, classic bikes.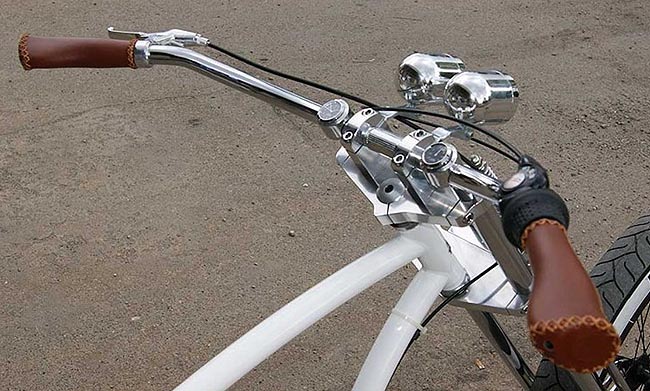 GRIPS EASY TO INSTALL.
JUST SLIDE ON AND BLOCK BY SCREW.
Screw hidden on the outer side of grip.
For screwing needed allen tool 2.5.
If you have not, we recommend affordable "penknives" tool in our offer.