and whant to use BMX / OPC chainring. Here is solution:
BSA 175 mm
3-Piece Crank Set
for OPC - BMX chainring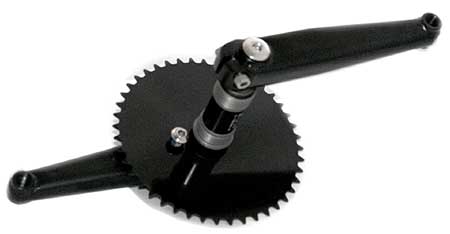 Set contains two crank-arms 8T
and BSA Bottom Bracket Cartridge
with mount for
Cainring with 23,7mm whole - OPC/BMX type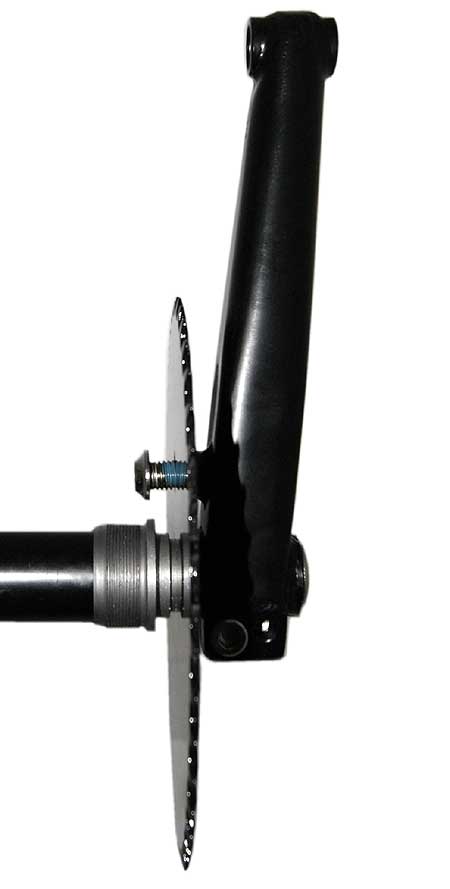 Does not include chainring shown on photos - this part please order assembly
Dedicated for Cruiser / MTB / BMX / other frames
with BSA 1.37"x 24T BB
and
and allows, as in a classic cruiser or BMX, to use sprockets dedicated to a one-piece OPC crank (with a 23.7mm hole and bowls for a large 51mm driven support)
instead of boring cranks integrated with the chainring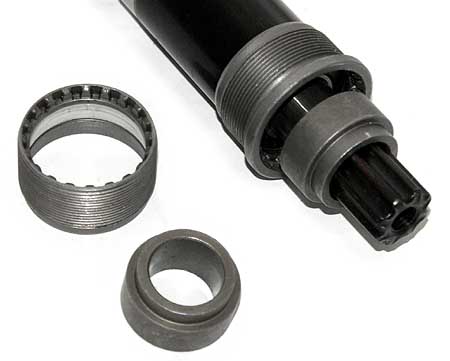 IT'S AN UNUSUAL SOLUTION
GIVES LARGE POSSIBILITIES FOR DRIVE CUSTOMIZATION
THANKS TO THE POSSIBILITY OF USING DIFFERENT INTERESTING CHAINRINGS!

BB Cartridge
Steel
Bearings: modell 20319
Tightening torque of the bowls: 20Nm (max 30Nm) Crank connection bolt: 8T
Axis lenght: 150mm
The diameter of the chainring mount : 23.7mm
BB thread: 1.37"x24T (BSA)
Screw thread: M8x1.0
Weight: 481g
CRANK - arms
175 mm 8T
CRO-MO Steel
Lenght: 175 mm
HOW TO CHECK WHAT PEDALE TYPE / THREAD SIZE DO I HAVE ?
1/2 - thread on the pedal - measured the top of turns about 12.5 mm - a hole in the crank about 11.5 mm
9/16 - thread on the pedal - measured the top of turns about 14 mm - a hole in the crank about 13 mm