For cruiser chopper amsterdam custom bikes
For upright position riding.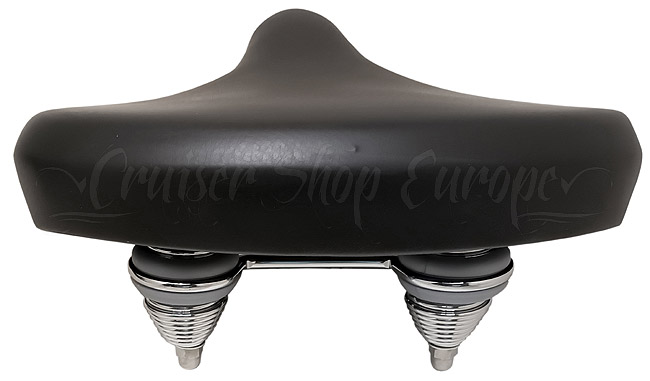 Single Density - single shell construction
Double springs for comfort, rods: steel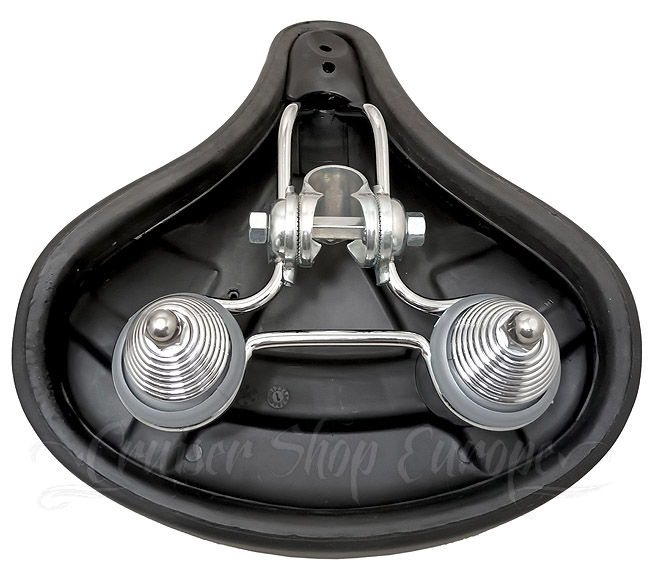 Saddle width 28 cm !!
Saddle length 27,5 cm
distance between the seat surface and the bottom fixing point about 9 cm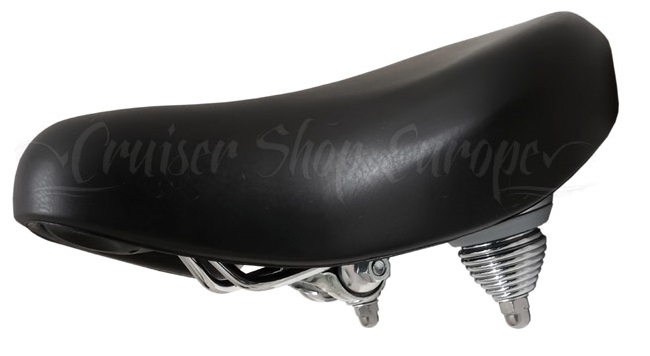 The saddle is mounted to seatpost with round clamp 22,2 mm (included)
Fits to seat post with integrated clamp ( two-bolt seatpost ) too.