For cruiser chopper amsterdam custom bikes
For upright position riding.
Single Density - single shell construction
• filling: lightweight foam
• double springs for total comfort, rods: steel, chrome
• cover material: Vinyl - synthetic imitation leather
Weight: aprox. 1100 grams
Saddle width 25 cm
Saddle lenght 25 cm
Seat is dedicated to fix with two-bolt seatpost - two seat rails are 45 mm.
You can upgrade it with clamp for classic circular seatpost 22.2 mm
( clamp is not included - you can order it in our store )
Ergonomically shaped, gel filling, designed to drive in an upright position or for bikes, cruiser, amsterdam, chopper, etc.
NOTE . WE RECOMMEND PERIODICAL INSPECTION OF 2 BOLTS TENSIONING SUSPENSION SPRINGS.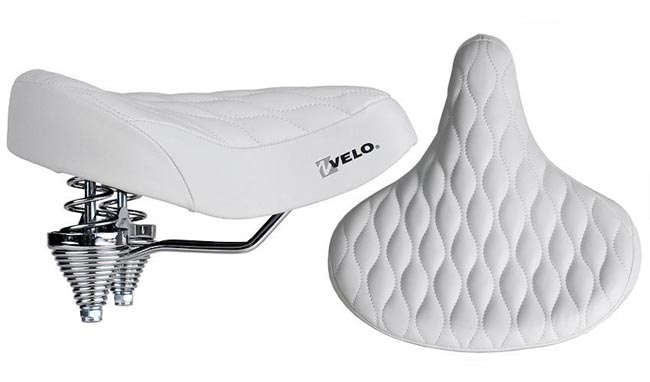 Pictured saddle may differ in real - another style of inscription is possible.