26 x 3,0 "
76-559
Price for 1 piece
does not include shown in the photo rim or inner tube
nominal tire width 76 mm - on ca. 37 mm wide rim
78 mm on ca. 50 mm wide rim
80-84 mm on ca. 65 mm wide rim
84-86 mm on ca. 80 mm wide rim
recommended for rims up to 80 mm wide
fits fine even with 100 mm wide rim !
Overall diameter depends on rim width and pressure: 71 cm +/- 1,5 cm
Allowed pressure on wide rims 1,0 - 2,5 BAR ( 15-36 PSI)
TPI
Speed index MAX 25 km/h
Weight: 1.7 kg
Before ordering, please check available space in your frame and fork for wheels with tires. Most classic ready frames do not have sufficient width to accommodate such wheel.
On our sites we publish information about the width between the fork pipes.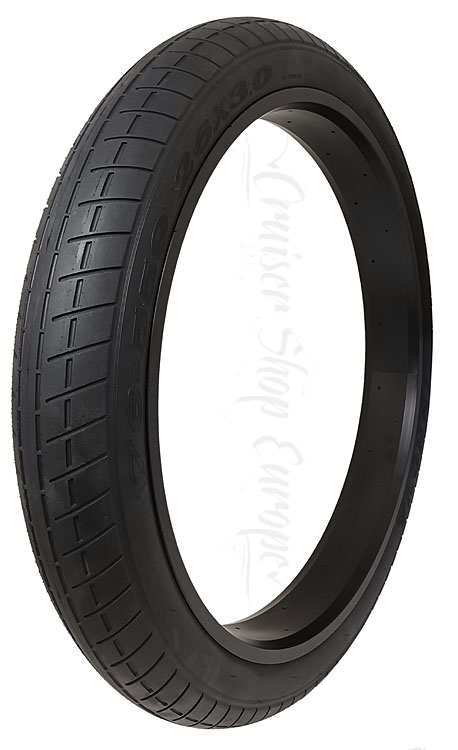 Sample bike equipped with this tires on 100mm wide rims: