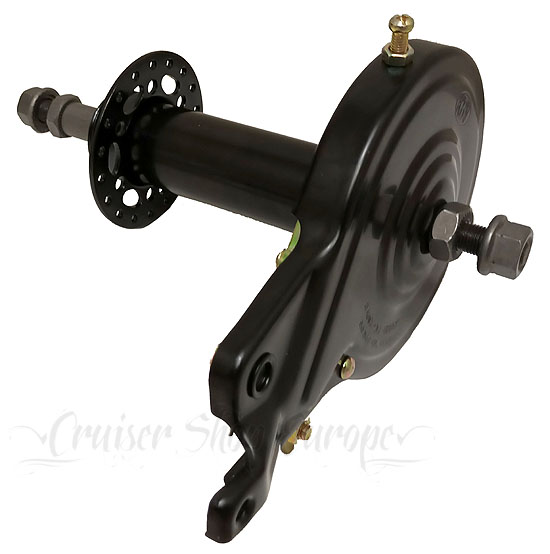 Xtra wide rear hub
FATbike
OLD 170 mm
35S
WITH CABLE OPERATED BAND BRAKE
ENABLES TO USE 6/7-SPEED FREEWHEEL AND DERAILLEUR
alternatively in the FATcruiser frame
dedicated to single-speed hubs
with cosater/torpedo brakes
An unusual FATBIKE-TYPE width of connection with dropouts OLD 170mm
Number of holes / spokes: 36
dedicated to screw-on 6/7speed freehheel ( not included )
Do you have a FAT frame that only fits a singlespeed coaster brake hub?
Do you want to brake with the handle and change gears?
This hub is an alternative solution for such cases.
Just choose a freewheel and a derailleur with a hook for the hub axle.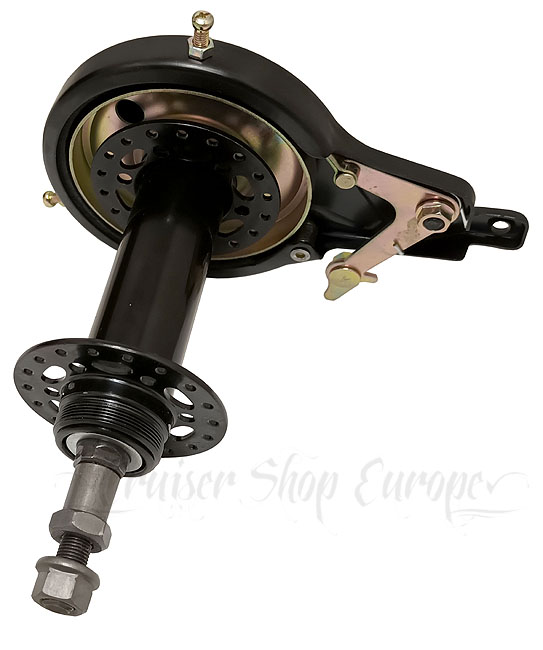 The hub does not fit to the classic 110/135 mm width between fork dropouts
Perfect for custom designs for a 80/100 mm wide rim
and FatBike / FATcruiser / FATstretchcruiser frames
THE HUB DOES NOT INCLUDE FREEWHEEL
IT SHOULD BE ORDERED SEPARATELY
This unusual solution allows to use an axle-mounted derailleur and a 6/7-speed freewheel in frames that are designed for single-speed torpedo hubs. So You can change gears and use cable/lever-operated brake instead pedal-kick coaster-brake
Warning! The technical solutions in the brake used are "retro" technology and meet the standards of years
`30-60
The braking force is moderate and there may be increasing sounds with use, which are not considered a fault of this product.
The use of this solution should be treated as a compromise alternative providing, as such, support of a powerful front brake.
The braking force is due to the tightening of the friction belt around the drum and is moderate comparing other possible solutions..
For more demanding projects, if possible/feasible, we recommend a disc brake solution.
IT IS ALSO IMPORTANT THAT THE FRONT BRAKE IS SUFFICIENTLY EFFICIENT IN THIS CASE.
The kit includes elements for attaching the cable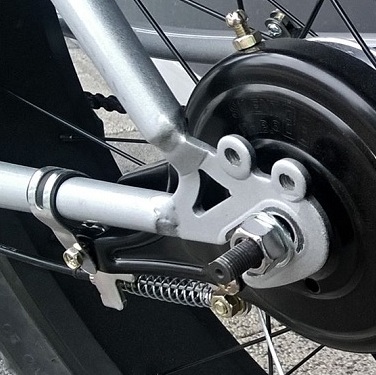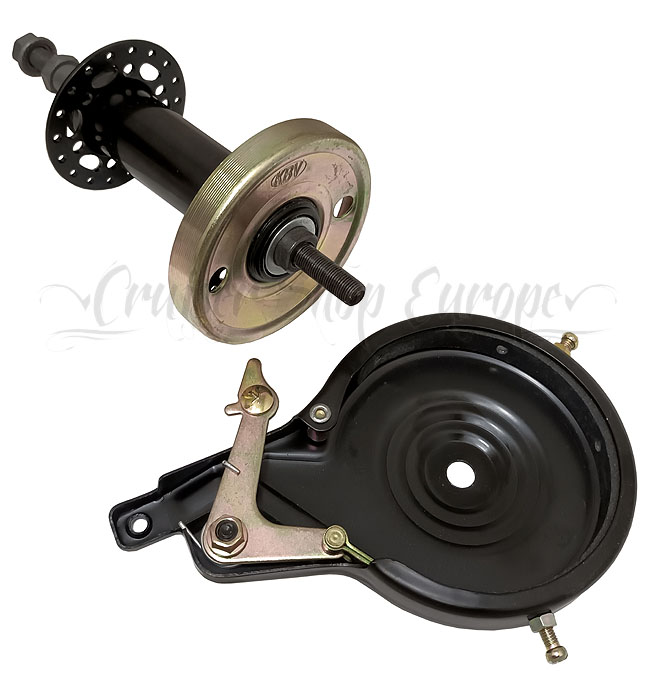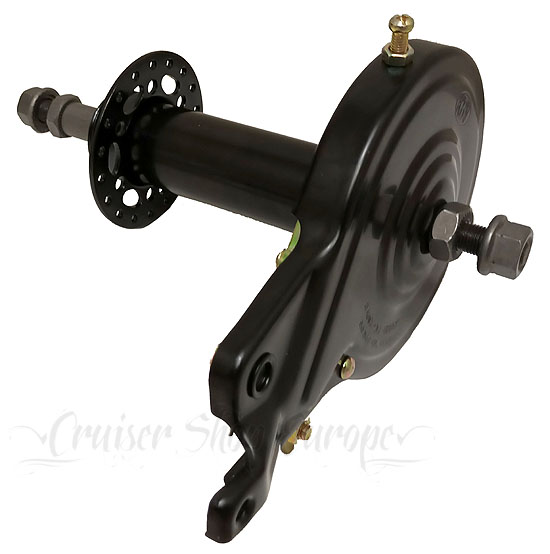 We deliver only in area of the European Union
Available payment method - EU bank transfer