Price for 1 piece
does not include shown in the photo rim or inner tube
Depending on rim width tire will have the following exemplary dimensions when mounted and inflated:
ca. 76 mm on 33-37 mm wide rim
ca.
80 mm on 50-55 mm wide rim
ca. 83 mm on 65 mm wide rim
ca. 86 mm on 80 mm wide rim
ca. 100 mm on 100 mm wide rim
Overall diameter depends on rim width and pressure:
68 cm + / - 2 cm
Weight: 1,3 kg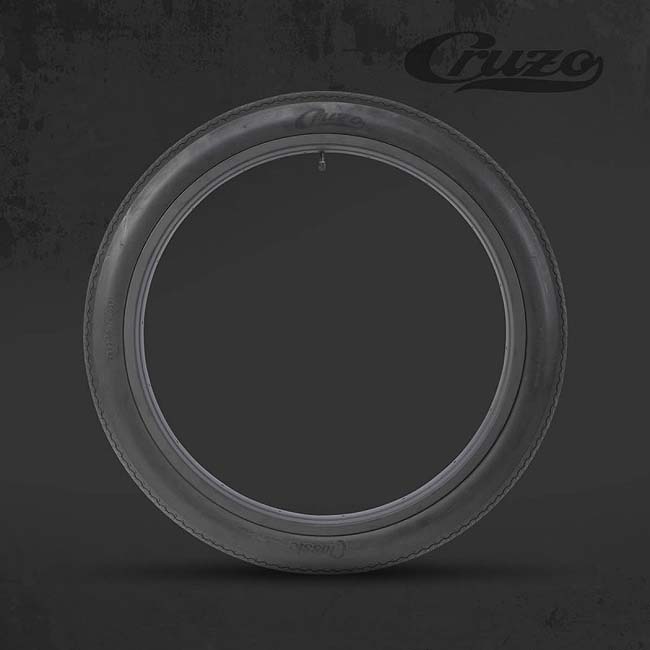 The Cruzo Tires are high performance Bicycle Tires especially made for the Custom Bicycles Market. Three main details where checked to get the best possible tire for the Custom Bike needs. High quality material, high level production and last but not least the Design of the Tire including the tread.
All Cruzo Tires are perfect made for cyclers who seek the maximum performance from bicycle tires. It provides a reliable traction, great steering, extra long tread life and comfort for longer rides.
No matter which width your Rim has the Cruzo fits 26" 65 , 80 and 100 Rims without any problem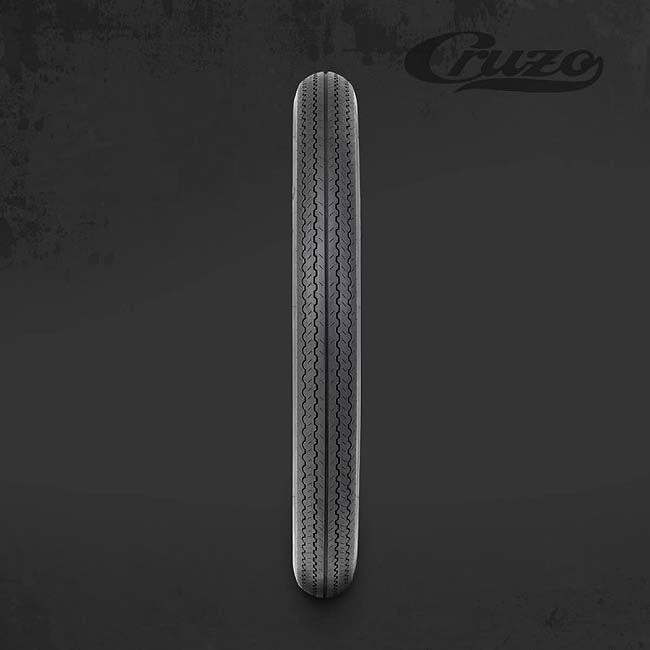 Before ordering, please check avaliable space in your frame and fork for wheels with tires. Most classic ready frames do not have sufficient width to accommodate such wheel.
On our sites we publish information about the width between the fork pipes.