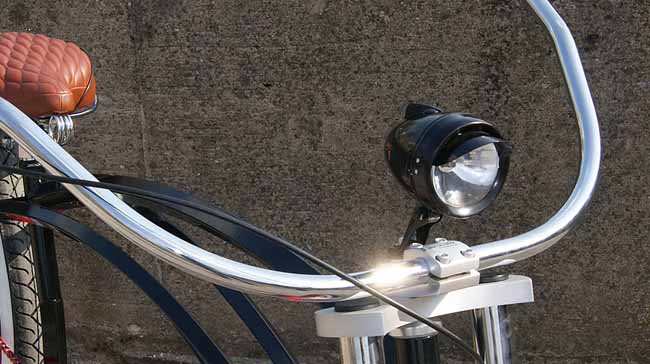 Discounted because small , almost invisible from the distance scratches on metal cover and lens surface.
BULLET
80 mm
black
Cruiser, Chopper Amsterdam Classic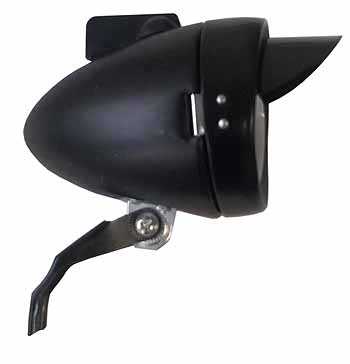 1 x super-LED 1 lighting mode - continious
The lamp shines strong point stream with little scattering.
baterries 3 x AAA R03 1,5V ( included )
dimensions : diameter ca. 8 cm , ca. 14cm long with peak ( ca. 11 cm cover only)
NOTE - BATTERY REPLACEMENT DOES NOT REQUIRE FULL UNSCREWING THE SCREW.
YOU NEED ONLY A BIT UNSCREW, THAN PRESS IT AND OPEN.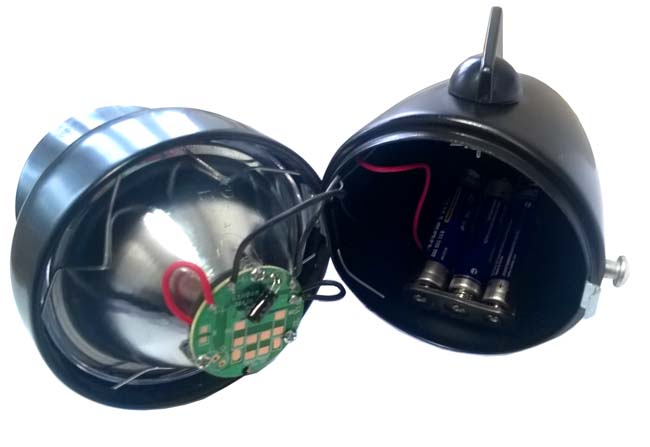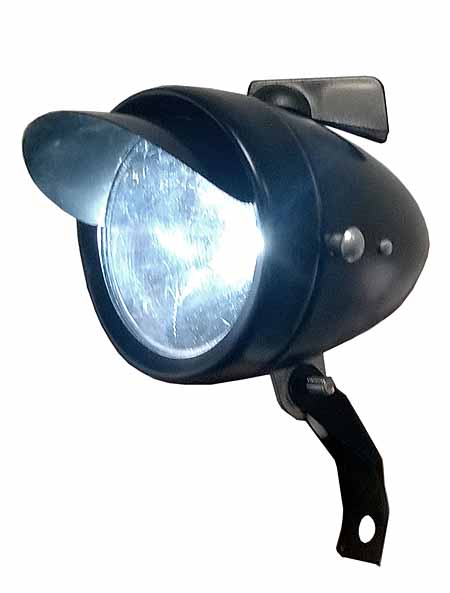 Metal casing coated.
The sell-off. Lights may have minor scratches on the housing and lens (visible when holding the lamp in hand, completely unnoticeable when mounted on the bicycle)
Lamp without scratches not available.
The metal housing may seem metallic sounds, it is not considered a flaw.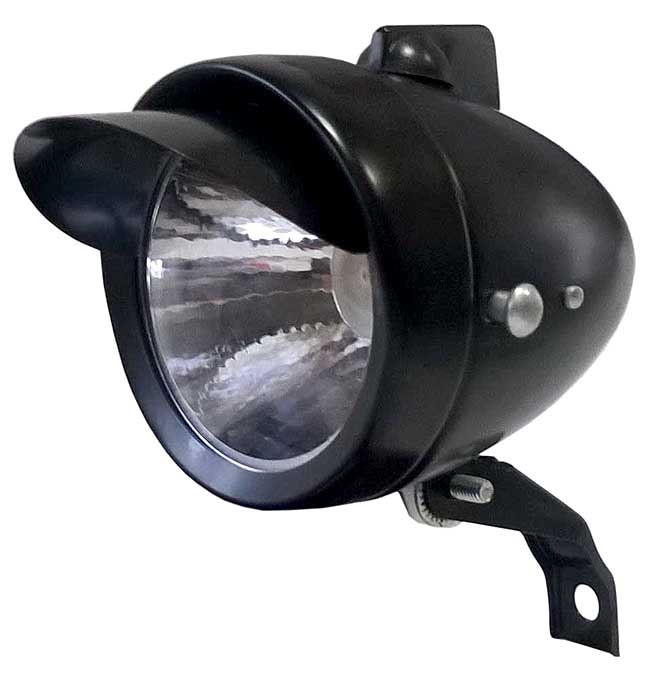 We deliver only in area of the European Union
Available payment method - EU bank transfer